2015-17 Council and Editorial Board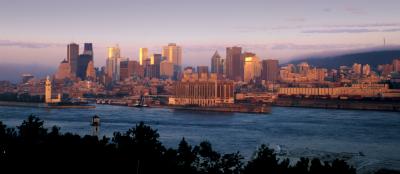 Find here the current list of officers, executive council, and editorial board members.
History
Under construction.
Committees

Find here the list of committees and their members, currently being updated.
Calendar
The society works on a 2-year calendar cycle, in view of the biennial ISHPSSB meetings.
General timeline: Off-year
Date
President
Secretary
Treasurer
Program co-chairs
Local arrangements
Webmaster/
List-serv
Mar 1
Write Report for Newsletter
Advertise Next Meeting
Send out Journal Subscription Reminder
Advertise Next Meeting
Mar 29
Set Time for Council Meeting; Call for Agenda
Spring Newsletter Deadline
May 1
Newsletter Distributed
Mail $75 to U of M for listserv
Create Program BBoard
May 15
Call for Site Proposals
Newsletter Posted
Jul
Off-Year Council Meeting
Off-Year Council Meeting
Off-Year Council Meeting
Off-Year Council Meeting
Off-Year Council Meeting
Sept 1
CFP for next meeting
Updated budget for next meeting
Oct
Call for Nominations
Distribute CFP at conferences, listserv
Oct 1
Write Report for Newsletter
Session Deadline for Newsletter
Send local info to webmastr
Oct 25
Newsletter deadline
Nov 1
Post local arrangment info
Nov 15
Newsletter Distributed
Nov 30
Site selection for 2 yr and 4 yr meetings
Newsletter posted
General calendar: Meeting year
Date
President
Past President
Secretary
Treasurer
Program co-chairs
Local arrangements
Webmaster/
List-serv
Jan 15
Nomination due
Feb 15
Grene Prize deadline
Travel support deadline
Finalize conf. budget
Program deadline
Mar 1
Write Report for Newsletter: Set Time and Date for General Meeting
Ballots Out --In Newsletter?
Send out Journal Subscription Reminder
Travel Forms Posted
Mar 15
Set Time for Council Meeting Call for Agenda
Spring Newsletter Deadline
Announce Travel Support
Acceptance notices sent
Apr 1
Call for Workshop Proposals
May 1
Committee reports due
Ballot deadline
Finalize program printing
Finalize program printing
Jun 15
Print Final Program
July
MEETING Volunteers for Committees (Pres. Elect)
Announce election results
Aug 1
Solicit comments on meeting
Distribute draft of minutes from meetings
Sept 1
Appoint committees
Grene Prize plaque engraved
Oct 1
Write Report for Newsletter
Report on Meeting finances
Oct 26
Send membership reminder
Fall Newsletter deadline
Nov 15
Newsletter distribute
Nov 30
Newsletter posted
Subcategories