Committees

Find here the list of the 2017–2019 committees and their members.
History
Under construction.
2015-17 Council and Editorial Board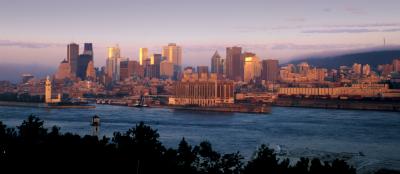 Find here the current list of officers, executive council, and editorial board members.
Committees 2015–2017

This email address is being protected from spambots. You need JavaScript enabled to view it.

(President) (Chair)

This email address is being protected from spambots. You need JavaScript enabled to view it.

(Program Co-chair)

This email address is being protected from spambots. You need JavaScript enabled to view it.

(Program Co-chair)

This email address is being protected from spambots. You need JavaScript enabled to view it.

(Treasurer)

This email address is being protected from spambots. You need JavaScript enabled to view it.

(President Elect)

This email address is being protected from spambots. You need JavaScript enabled to view it.

(Secretary)
Maria Elice Brzezinski Prestes (Chair)

This email address is being protected from spambots. You need JavaScript enabled to view it.

Roberto de Andrade Martins
Paulo Takeo Sano
Carlos Arturo Navas
This email address is being protected from spambots. You need JavaScript enabled to view it.

(Co-chair)

This email address is being protected from spambots. You need JavaScript enabled to view it.

(Co-chair)
Carl Craver
Matteo Mossio
Thomas Reydon
Ana Soto
Edna Suárez-Díaz
Joeri Witteveen
This email address is being protected from spambots. You need JavaScript enabled to view it.

(Chair)

This email address is being protected from spambots. You need JavaScript enabled to view it.

Silvia Caianiello
Michael Dietrich
Colin Garvey
Ageliki Lefkaditou
Sabina Leonelli
Shunkichi Matsumoto
Gregory Radick (Chair)

This email address is being protected from spambots. You need JavaScript enabled to view it.

This email address is being protected from spambots. You need JavaScript enabled to view it.

Ageliki Lefkaditou
Alan Dantas
Maria Strecht Almeida
Kostas Kampourakis
Samantha Muka
Christian Orlic
Isabella Sarto-Jackson
Joeri Witteveen
This email address is being protected from spambots. You need JavaScript enabled to view it.

(Chair)

This email address is being protected from spambots. You need JavaScript enabled to view it.

Manfred Laubichler
Matt Haber
Roger Sansom
Sarah Roe
Thomas Pradeu
Staffan Müller-Wille
Gregory Morgan
Sarah Roe
Roger Sansom
Betty Smocovitis
This email address is being protected from spambots. You need JavaScript enabled to view it.

(Co-chair)

This email address is being protected from spambots. You need JavaScript enabled to view it.

(Co-chair)
Federica Turriziani Colonna
Christopher Lean
Christina Stiso
This email address is being protected from spambots. You need JavaScript enabled to view it.

(Chair)

This email address is being protected from spambots. You need JavaScript enabled to view it.

Brian Hall
Lindley Darden
Michael Dietrich
Chris Young
This email address is being protected from spambots. You need JavaScript enabled to view it.

(Chair)

This email address is being protected from spambots. You need JavaScript enabled to view it.

Tara Abraham
Marion Blute
Sarah Roe
Stuart Glennan (Chair)

This email address is being protected from spambots. You need JavaScript enabled to view it.

This email address is being protected from spambots. You need JavaScript enabled to view it.

Nina Atanasova
Brian Hall
This email address is being protected from spambots. You need JavaScript enabled to view it.

(Co-Chair)
Emily Schultz (Co-Chair)

This email address is being protected from spambots. You need JavaScript enabled to view it.

Tara Abraham
Ingo Brigandt
Kele Cable
Ruey-Lin Chen
Sara Green
Daniel Hicks
Philip Honenberger
Fabrizzio McManus
Staffan Müller-Wille
Emilie Raymer
Judy Schloegel
This email address is being protected from spambots. You need JavaScript enabled to view it.

(Chair)
Richard Burian
Nick Hopwood
Alex Levine
Anya Plutynski

This email address is being protected from spambots. You need JavaScript enabled to view it.
James Griesemer (Chair)

This email address is being protected from spambots. You need JavaScript enabled to view it.

This email address is being protected from spambots. You need JavaScript enabled to view it.

Ana Barahona
Paul Griffiths
Alex Levine
Anya Plutynski
This email address is being protected from spambots. You need JavaScript enabled to view it.

(Chair)

This email address is being protected from spambots. You need JavaScript enabled to view it.

Edna Suárez Díaz
Marta Halina
Jutta Schickore
Pierre-Olivier Méthot
Calendar
The society works on a 2-year calendar cycle, in view of the biennial ISHPSSB meetings.
General timeline: Off-year
Date
President
Secretary
Treasurer
Program co-chairs
Local arrangements
Webmaster/
List-serv
Mar 1
Write Report for Newsletter
Advertise Next Meeting
Send out Journal Subscription Reminder
Advertise Next Meeting
Mar 29
Set Time for Council Meeting; Call for Agenda
Spring Newsletter Deadline
May 1
Newsletter Distributed
Mail $75 to U of M for listserv
Create Program BBoard
May 15
Call for Site Proposals
Newsletter Posted
Jul
Off-Year Council Meeting
Off-Year Council Meeting
Off-Year Council Meeting
Off-Year Council Meeting
Off-Year Council Meeting
Sept 1
CFP for next meeting
Updated budget for next meeting
Oct
Call for Nominations
Distribute CFP at conferences, listserv
Oct 1
Write Report for Newsletter
Session Deadline for Newsletter
Send local info to webmastr
Oct 25
Newsletter deadline
Nov 1
Post local arrangment info
Nov 15
Newsletter Distributed
Nov 30
Site selection for 2 yr and 4 yr meetings
Newsletter posted
General calendar: Meeting year
Date
President
Past President
Secretary
Treasurer
Program co-chairs
Local arrangements
Webmaster/
List-serv
Jan 15
Nomination due
Feb 15
Grene Prize deadline
Travel support deadline
Finalize conf. budget
Program deadline
Mar 1
Write Report for Newsletter: Set Time and Date for General Meeting
Ballots Out --In Newsletter?
Send out Journal Subscription Reminder
Travel Forms Posted
Mar 15
Set Time for Council Meeting Call for Agenda
Spring Newsletter Deadline
Announce Travel Support
Acceptance notices sent
Apr 1
Call for Workshop Proposals
May 1
Committee reports due
Ballot deadline
Finalize program printing
Finalize program printing
Jun 15
Print Final Program
July
MEETING Volunteers for Committees (Pres. Elect)
Announce election results
Aug 1
Solicit comments on meeting
Distribute draft of minutes from meetings
Sept 1
Appoint committees
Grene Prize plaque engraved
Oct 1
Write Report for Newsletter
Report on Meeting finances
Oct 26
Send membership reminder
Fall Newsletter deadline
Nov 15
Newsletter distribute
Nov 30
Newsletter posted
Subcategories